Location 124
Dwelling #124
Map 5
---
Address

Bannockburn-Nevis Road


Area





Description




Dwelling #124. Bannockburn-Nevis Road, east side, close to the road, in front of dwelling #106.


Still Standing


Yes








Construction Details


Timber framed, galvanised corrugated iron cladding. Built by E Lawrence from the materials of dwelling #126.


Location Type


Dwelling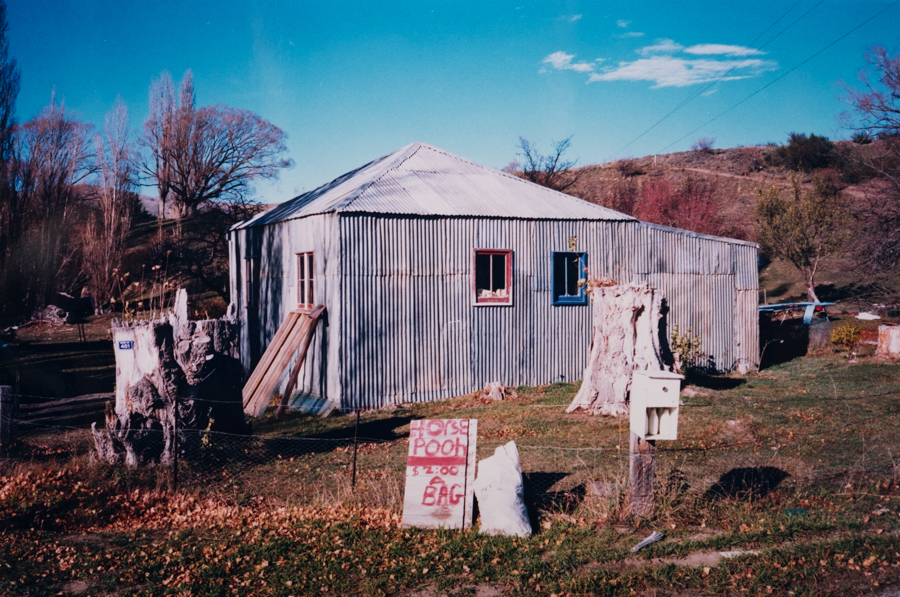 ---
Interested Parties
The table below shows the groups of people that had an interest in this property, either as owners, residents, tenants or shareholders. Clicking on the 'Details' link will display a list of the individuals in the group along with any known historical information about them.
| Group | Date | Description | |
| --- | --- | --- | --- |
| 1 | 1928 - 1989 | Mr Edward Lawrence | Details |
| 2 | 1989 - 1996 | Mrs Jane Lawrence | Details |
| 3 | 1996 - 1997 | Mrs J Howse | Details |
---
Notes
The table below shows any historical notes about the location.
| Note | Date | Short Description | Note Text |
| --- | --- | --- | --- |
| 1920 | 1928 | General Notes | This storage shed - truck garage was built by Ted Lawrence from materials salvaged from dwelling #126 and #102. It was used to garage Mr Lawrence's various vehicles. The shed was also used to store cases of four gallon tins of petrol which was used and sold by Mr Lawrence. There was a small store-room at the north end of the building that was later converted into a workshop. Mr Lawrence sold petrol as part of his business. Initially petrol was sold in four gallon tins. Then a portable bowser with a 40 gallon petrol barrel was mounted on a trolley and wheeled out to a vehicle. Finally a manual petrol bowser was installed beside dwelling #124 with an underground tank. This as later upgraded to an electric pump. initially Ted Lawrence sold 'Big Tree', then 'British Petroleum' then finally 'Shell' petrol. |
| 1921 | 1960 | General Notes | When Ted Lawrence sold his cartage business to McDonald Transport of Cromwell, Shell removed the petrol pump and tank. Mr J D Stewart of the Stone Store (dwelling #87) took up the petrol contract with Shell and a petrol pump and underground tank was installed in front of dwelling #87. On his retirement from the cartage business, Ted Lawrence used dwelling 3124 as a firewood and general storage shed, as well as a garage for his Austin Mini car. |
| 1922 | 1989 | General Notes | After the death of Mr Lawrence, his Widow, Mrs Jane Lawrence continued to use the shed for firewood and general storage. |
| 1924 | 1996 | The property was sold to Mrs J Howse. | The property sat vacant until it was sold in 1996 to Mrs J Howse of Dunedin. She is the grand-daughter of Mrs Jane Lawrence, daughter of Ivy Lawrence (Mrs Urquhart) of Hawea. |
| 1925 | 1996 | Mrs Howse upgraded the dwelling. | Mrs Howse converted and upgraded the interior of dwelling #124. It is now lined out, and used as a dressmaking studio, with a lean-to woodshed and garage. |
---
Images
The table below shows a list of images related to the location. Click on 'View Image' to display more details about the image, and to view the image.
| Image Id | Source | Date | Short Description | |
| --- | --- | --- | --- | --- |
| 315 | Paul Crump | 1998 | Dwelling #124 - looking north west. | View Image |
| 316 | Paul Crump | 1998 | Dwelling #124 - looking south east. | View Image |
---