Location 183
Location #183. Kawarau Colliery (Cairnmuir Seam)
Map 6
---
Address


Area


Lower Shepherds Creek


Description




Location #183. Kawarau Colliery (Cairnmuir Seam).


Still Standing


Yes





Some underground workings may still exist, mine portal is still open.


Construction Details





Location Type


Mine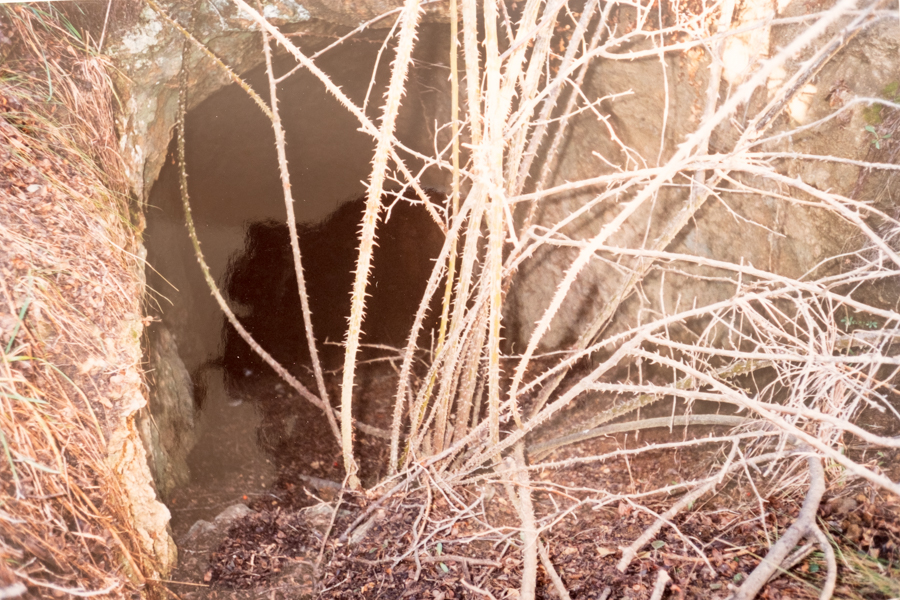 ---
Interested Parties
The table below shows the groups of people that had an interest in this property, either as owners, residents, tenants or shareholders. Clicking on the 'Details' link will display a list of the individuals in the group along with any known historical information about them.
| Group | Date | Description | |
| --- | --- | --- | --- |
| 1 | 1878 - | Moore & Pryde | Details |
---
Notes
The table below shows any historical notes about the location.
| Note | Date | Short Description | Note Text |
| --- | --- | --- | --- |
| 2277 | 1878 | Mine location. | The original coal lease applied for included twenty acres (8ha) at the junction of Shepherds and Bannockburn Creek, approximately 1.0 km upstream from the Kawarau River, lower Shepherds Creek, true right bank. This is now part of a picnic area in Bannockburn Inlet of Lake Dunstan. The portal is still open, but the decline is filled with water. |
| 2278 | 1878 | Mine opened. | In April of 1878 Mess'es Moore and Pryde opened up the mine and named it the Kawarau Colliery. |
| 2279 | 1879 | Mess'rs Moore and Pryde also purchased the Cromwell coal pit. | The Cromwell Coal Pit was purchased by Mess'rs Moore and Pryde to keep the competition from their Bannockburn mines. Very little work was done at the Cromwell mine. |
| 2280 | 1889 | John Pryde purchased the 'Royal Standard' battery. | In February of 1889, John Pryde purchased the Royal Standard battery at Quartzville and removed the boiler, along with the 12hp steam engine to use in his Kawarau Colliery. This mines inspector reported that the 'Kawarau Colliery' of John Pryde was in good condition and that the powder was kept in a magazine. (Note - as John Pryde called all of his mines by the name Kawarau, these references may refer to his other mines in Adams Gully - which were #255 and #386) |
| 2281 | 1893 | Kawarau Colliery still producing coal. | In April of 1893, it was reported in the Cromwell Argus that Joseph Llewellyn Moore and John Pryde were producing coal from their Kawarau Colliery. It is not clear when the mine was closed or abandoned, but this is the last reference that the author has found to this mine. |
---
Images
The table below shows a list of images related to the location. Click on 'View Image' to display more details about the image, and to view the image.
| Image Id | Source | Date | Short Description | |
| --- | --- | --- | --- | --- |
| 100 | Cromwell Argus via Paul Crump | 24 Aug 1886 | Kawarau Coal Pit - John Pryde | View Image |
| 102 | Cromwell Argus via Eileen Olds | 13 April 1887 | Kawarau Coal Pit - John Pryde | View Image |
| 268 | Cromwell Argus via Paul Crump | 8 Oct 1898 | Kawarau Coal Pit - John Pryde | View Image |
| 769 | Paul Crump - Bannockburn | 2002 | Site of the 'Kawarau Coal Pit' - location #183 | View Image |
| 770 | Paul Crump - Bannockburn | 2002 | Site of the 'Kawarau Coal Pit' - location #183 | View Image |
| 771 | Paul Crump - Bannockburn | 2002 | Kawarau Coal Pit - location #183 | View Image |
| 772 | Paul Crump - Bannockburn | 2002 | Kawarau Coal Pit - location #183 | View Image |
| 2408 | Paul Crump - Bannockburn | as at 2002 | Kawarau Coal Pit (possibly) - location #183 | View Image |
---