Location 184
Location #184. Shepherds Creek Coal Mine
Map 11
---
Address


Area


Shepherds Creek


Description




Location #184. Shepherds Creek Coal Mine. Shepherds Creek, in the western slope of the terrace between Long Alex and Pigroot Gullies.


Still Standing


Yes





Underground workings may still exist however the actual portal has been closed off.


Construction Details





Location Type


Mine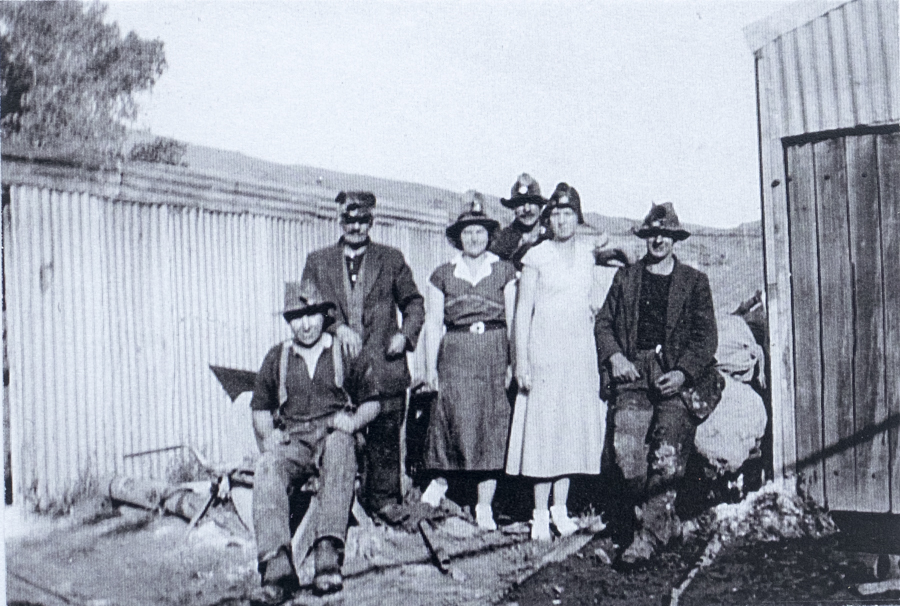 ---
Interested Parties
The table below shows the groups of people that had an interest in this property, either as owners, residents, tenants or shareholders. Clicking on the 'Details' link will display a list of the individuals in the group along with any known historical information about them.
| Group | Date | Description | |
| --- | --- | --- | --- |
| 1 | c1936 - c1938 | John Hodson (2) | Details |
---
Notes
The table below shows any historical notes about the location.
| Note | Date | Short Description | Note Text |
| --- | --- | --- | --- |
| 2282 | c1936 | Location of the mine. | Shepherds Creek, in the western slope of the terrace between Long Alex and Pigroot Gullies. Approximately 486m south from the Gully Road, Bannockburn-Nevis road intersection. The outline of the portal is still visible, however it has been closed off. |
| 2283 | c1936 | Name of the mine. | The mine may have had an individual name, however none is known - hence the 'Shepherds Creek Mine' name |
| 2284 | c1936 | General Note | (From the memories of Mr C Scott of Cromwell) It appears that location #184 may have been opened up by John Hodson (2) (Jack). He worked the mine for between 12 and 18 months. Bill Crabbe, (Sandy) Alex Robertson & Theo Toms worked for Jack Hodson in the mine. The coal from this mine may have been separated from the main seam by faults and worked out in a relatively short time. The main portal is still visible. The main drive was a decline of 1 in 3, however no records of the underground working have come to the authors notice at this time. However, aerial photo flight SN533, photo G/28 shows number of sink holes in the area of the mine, indicating where the ground has collapsed due to the removal of coal. |
---
Images
The table below shows a list of images related to the location. Click on 'View Image' to display more details about the image, and to view the image.
| Image Id | Source | Date | Short Description | |
| --- | --- | --- | --- | --- |
| 779 | Paul Crump - Bannockburn | 2002 | Shepherds Creek Coal Mine - location #184 - looking north west. | View Image |
| 780 | Paul Crump - Bannockburn | 2002 | Shepherds Creek Coal Mine - location #184 - looking west at mine portal. | View Image |
| 799 | Paul Crump - Bannockburn | 2002 | Shepherds Creek Coal mines (locations #184 and 380) | View Image |
| 820 | Mr J L Hodson Collection | c1930 | Shepherds Creek Coal Mine (?) Possibly location #184 or #243. | View Image |
---