Location 188
Location #188. Cairnmuir Coal Mine.
Map 6
---
Address


Area


Slaughteryard Hill.


Description




Location #188. Cairnmuir Coal Mine.


Still Standing


No





Underground workings may still exist however the entrance has been destroyed.


Construction Details





Location Type


Mine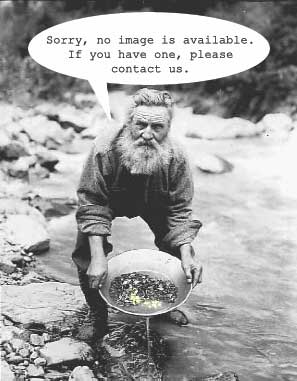 ---
Interested Parties
The table below shows the groups of people that had an interest in this property, either as owners, residents, tenants or shareholders. Clicking on the 'Details' link will display a list of the individuals in the group along with any known historical information about them.
| Group | Date | Description | |
| --- | --- | --- | --- |
| 1 | 1888 | Henry Clyde Parcell (maybe) | Details |
| 2 | 1888 - 1890 | W R Parcell (1), F Jones & W R Parcell (2) | Details |
---
Notes
The table below shows any historical notes about the location.
| Note | Date | Short Description | Note Text |
| --- | --- | --- | --- |
| 2300 | c1888 | Mine location | The exact location of the mine is unknown but it may have been on the lower Bannockburn Creek, approx 1.6 km from the Kawarau River, approx 0.6 km upstream of the confluence with Shepherds Creek, on the true left bank.This area now forms part of the Bannockburn picnic area. An unidentified square 'mine shaft' 3m x 3m along with local subsidence is visible among the trees on the northern side, about 130m from the Cairnmuir Road entrance to the picnic area. |
| 2301 | c1888 | General note. | It appears that Mr H C Parcell took up a coal lease but could not do too much work on the mine, on account of water entering the workings. |
| 2302 | 1888 | General note | On June 15, the Cromwell Argus reported that Mess'rs Parcell and Jones applied for a coal lease of 20 acres. They opened up a mine in Bannockburn Creek on the Cairnmuir coal seam. This mine appears to have been worked until 1890 with a total of 632 tons of coal being won. Water may have been the reason such a small volume of coal was produced. |
---
Images
The table below shows a list of images related to the location. Click on 'View Image' to display more details about the image, and to view the image.
| Image Id | Source | Date | Short Description | |
| --- | --- | --- | --- | --- |
---