Location 309
Dwelling #309
Map 6
---
Address


Area


Lower Bannockburn Creek


Description




Dwelling #309, The exact location is unknown but it appears that the first Bannockburn settlement, including Richards store and dwelling was beside Bannockburn Creek about 800m from the Kawarau River.


Still Standing


No








Construction Details


Wood and calico store and dwelling


Location Type


Dwelling
Commercial Building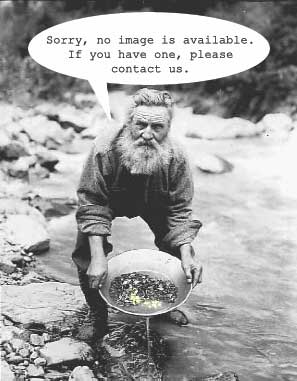 ---
Interested Parties
The table below shows the groups of people that had an interest in this property, either as owners, residents, tenants or shareholders. Clicking on the 'Details' link will display a list of the individuals in the group along with any known historical information about them.
| Group | Date | Description | |
| --- | --- | --- | --- |
| 1 | 1862 - 1867 | John Richards | Details |
---
Notes
The table below shows any historical notes about the location.
| Note | Date | Short Description | Note Text |
| --- | --- | --- | --- |
| 3109 | 1862 | John moved to the Kawarau River, then Bannockburn. | John Richards moved to Potters Gully where he was mining, then later on to the Kawarau River at a beach later called Richards Beach. At this place, approx 7 km upstream of the Bannockburn Creek, he was very successful and obtained some good gold. As the miners of Dunstan moved up he Kawarau, a small shanty town was established on an alluvial fan about 800m up the Bannockburn Creek from the Kawarau River. This area was covered with Manuka and Matagouri. John Richards built a wood and calico store/hotel and dwelling to supply the miners needs. The shantytown was the first Banockburn settlement. |
| 3110 | 1867 | The Banockburn settlement moved to Doctors Flat. | The Bannockburn settlement had gradually moved to Doctors Flat, to be close to the newly formed road linking Clyde via the Cairnmuir track, Smiths Gully and Pipeclay, then on to Cromwell via Stuarts punt (location #157). John Richards moved his business to the present site of the Bannockburn Hotel. Here he built a substantial timber and corrugated iron hotel and store (location #115) |
---
Images
The table below shows a list of images related to the location. Click on 'View Image' to display more details about the image, and to view the image.
| Image Id | Source | Date | Short Description | |
| --- | --- | --- | --- | --- |
---