Location 334
Location #334. Punt (Kawarau River)
Map 0
---
Address


Area


Cornish Point


Description




Location #334. Punt (Kawarau River) Approx 260m upstream from the junction with the Clutha river.


Still Standing


No





This area is now under Lake Dunstan


Construction Details


Two boats with a platform attached. (See general notes for more detailed description)


Location Type


Other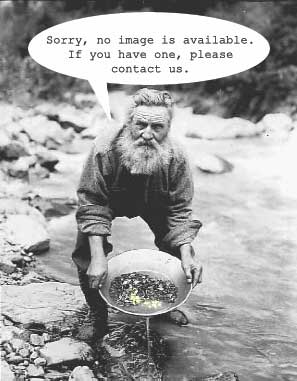 ---
Interested Parties
The table below shows the groups of people that had an interest in this property, either as owners, residents, tenants or shareholders. Clicking on the 'Details' link will display a list of the individuals in the group along with any known historical information about them.
| Group | Date | Description | |
| --- | --- | --- | --- |
| 1 | 1864 | William Whitton and Mr Chiffings | Details |
---
Notes
The table below shows any historical notes about the location.
| Note | Date | Short Description | Note Text |
| --- | --- | --- | --- |
| 3158 | 1864 | Description of the punt. | This punt consisted of a platform of about 20 ft by 16 ft, built upon two boats which were placed longitudinally under the platform. The boats were around 28 ft long by 8 ft wide, of double ended clinker built construction. Each boat had a carrying capacity of approximately 8 tons. About 15 ft above high water mark, two abutments were constructed from which was suspended a stout wire rope spanning the river. Attached to this wire rope were guy ropes to steady the punt. The punt, consisting of the two boats, were fitted with rudders which were connected so that they could be operated together from either boat with a tiller or wheel. The principal of this self acting punt was always to place, by means of the tiller, the bows of the boats at an angle of about 40 degrees to the wire rope crossing the river. This caused the current to strike them on the bows, either port or starboard, and move the punt across the river. |
| 3159 | 1864 | General notes. | on August 30 Mess'rs Whitton and Chiffings applied to the provincial council for a licence to operate a self acting punt below the Golden Age Hotel in Murray St, across to Cornish Point. On Sept 24, this licence was granted by the provincial council. Late in September the new punt was officially christened by Mrs Whitton. On it's maiden voyage the punt carried seventy four people across the Kawarau river to Cornish Point in twenty seconds. |
---
Images
The table below shows a list of images related to the location. Click on 'View Image' to display more details about the image, and to view the image.
| Image Id | Source | Date | Short Description | |
| --- | --- | --- | --- | --- |
| 598 | Ron Murray - Cromwell | 3 Oct 1864 | Punt Docket. Whitton and Chiffing's Punt. | View Image |
| 599 | Ron Murray - Cromwell | 3 May 1865 | Punt Docket. | View Image |
| 600 | Ron Murray - Cromwell | 19 Mar 1865 | Punt Docket. | View Image |
---