Location 338
Location #338. Gold Mines.
Map 3
---
Address


Area


Cairnmuir Terrace.


Description




Location #338. Gold Mines. Kawarau River, right bank. Cairnmuir terrace, between the confluence of the Bannockburn creek and the Robertshaw bridge (location #267).


Still Standing


No





This area is now under Lake Dunstan


Construction Details





Location Type


Mine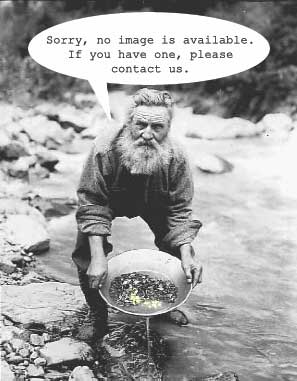 ---
Interested Parties
The table below shows the groups of people that had an interest in this property, either as owners, residents, tenants or shareholders. Clicking on the 'Details' link will display a list of the individuals in the group along with any known historical information about them.
| Group | Date | Description | |
| --- | --- | --- | --- |
| 1 | 1934 | Various subsidized and unsubsidized miners. | Details |
---
Notes
The table below shows any historical notes about the location.
| Note | Date | Short Description | Note Text |
| --- | --- | --- | --- |
| 3166 | 1934 | General notes. | Seven claims are being worked by driving, and employee on average sixteen men. Four have been worked for a considerable time, chiefly by subsidized miners. They have recovered a fair amount of gold by following the narrow runs which are payable while they last. Three claims are in the prospecting stage. They are driving on the sandstone floor and under the Cairnmuir Flat. Most of the driving has to be close timbered, the ground being wet and loose in some claims.The work done on this are during the past two years has established the fact that there is a large area of ground that would yield good return if cheap water or power to pump it from the river was available. As a sluicing venture it has possibilities. Mining by driving and blocking has proved to be uneconomical even when tried by working parties with no overhead costs. |
| 3167 | 1935-1939 | General notes. | Driving operations continued in this area by both subsidized and unsubsidized miners - with varying success. |
---
Images
The table below shows a list of images related to the location. Click on 'View Image' to display more details about the image, and to view the image.
| Image Id | Source | Date | Short Description | |
| --- | --- | --- | --- | --- |
---