Location 397
Location #397 - Silica Sand Pit
Map 6
---
Address


Area


Slaughteryard Hill


Description




Location #397 - Silica Sand Pit This was an open pit on the top, northern end of Slaughteryard Hill.


Still Standing


No








Construction Details





Location Type


Other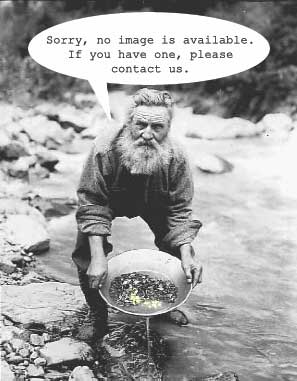 ---
Interested Parties
The table below shows the groups of people that had an interest in this property, either as owners, residents, tenants or shareholders. Clicking on the 'Details' link will display a list of the individuals in the group along with any known historical information about them.
| Group | Date | Description | |
| --- | --- | --- | --- |
| 1 | c1960s | Frank McNulty | Details |
---
Notes
The table below shows any historical notes about the location.
| Note | Date | Short Description | Note Text |
| --- | --- | --- | --- |
| 3339 | c1960s | Location. | The top end of Slaughteryard Hill, northern end. This area was extensively reworked by earthworks in the 1980s when the sewage pond for Bannockburn township was constructed. The sand pit was destroyed by these earthworks, however small areas of sand remain. |
| 3340 | c1960s | Description. | Quartz Silica Sand : The quartz sand is from the Manuherikia group sediments. It is loose and fairly pure. There are sufficient impurities present in the form of fine-grained rather weathered mica, and probably clay, found as an extremely thin coating on some of the quartz grains. This rules out the sand as a raw material for optical glass or high quality glassware. However, it could still be used for ordinary glass manufacture, although a washing plant may be required to remove the clay or iron stained horisons. |
| 3341 | 1960s | General notes. | McNulty Transport of Cromwell (Frank McNulty) opened up a sand pit for plastering sand on Slaughteryard Hill. The pit was periodically worked over a number of years. Jeff Connelly was involved in some of the earthworks at various times. He remembers uncovering a square shaft in the floor of the pit. It appears the shaft was an air shaft which had been sunk by Bill Hodson, at the request of the mines inspector. The shaft was to ventilate the 'New Cairnmuir' coal mine (location #186). Jeff recalls that he shaft was filled in. |
---
Images
The table below shows a list of images related to the location. Click on 'View Image' to display more details about the image, and to view the image.
| Image Id | Source | Date | Short Description | |
| --- | --- | --- | --- | --- |
---