Location 398
Dwelling #398
Map 9
---
Address


Area


Bannockburn Creek


Description




Dwelling #398 Bannockburn Creek.


Still Standing


No








Construction Details


Possibly timber and corrugated iron.


Location Type


Dwelling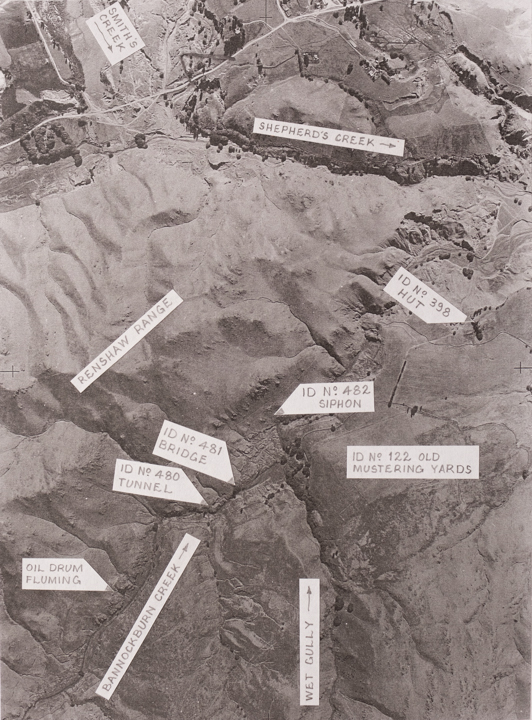 ---
Interested Parties
The table below shows the groups of people that had an interest in this property, either as owners, residents, tenants or shareholders. Clicking on the 'Details' link will display a list of the individuals in the group along with any known historical information about them.
| Group | Date | Description | |
| --- | --- | --- | --- |
| 1 | c1930 | James Patrick Parcell | Details |
---
Notes
The table below shows any historical notes about the location.
| Note | Date | Short Description | Note Text |
| --- | --- | --- | --- |
| 3342 | c1930 | General notes. | J P Parcell was using an area of land on the eastern side of Bannockburn Creek to grow carrots for the pest destruction board. The board cut them up and used them as food to control rabbits. They would feed out oats and carrots a couple of times, then feed out poisoned oats and carrots. There was good money to be made supplying the carrots to the rabbit board. J P Parcell would walk over to tend his carrot patch from his home in Bannockburn (dwelling #61). The hut was used to store his tools, and because of the distance from home, he would sometimes stay the night in the hut. It is unclear if the hut had originally been at this location, or if it had been moved here by J P Parcell. The huts previous history is unknown at this time. |
---
Images
The table below shows a list of images related to the location. Click on 'View Image' to display more details about the image, and to view the image.
| Image Id | Source | Date | Short Description | |
| --- | --- | --- | --- | --- |
| 1334 | NZ Aerial Mapping | 9 May 1949 | Bannockburn Creek aerial photo showing locations #480, #481, #482 and #398 (among others) | View Image |
---