Location 413
Location #413 - Explosives Magazine
Map 6
---
Address


Area


Bannockburn Creek


Description




Location #413 - Explosives Magazine Bannockburn Creek / Slaughteryard Hill eastern side in the clay above the cliff above the old Cairnmuir Road.


Still Standing


No





This area was destroyed by the Lake Dunstan road re-alignment earthworks.


Construction Details


Short tunnel into the clay cliff with a steel door.


Location Type


Other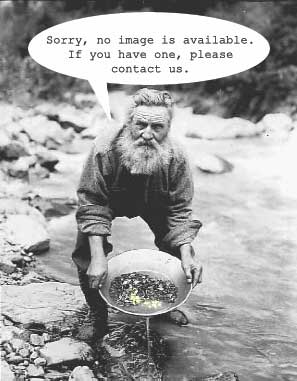 ---
Interested Parties
The table below shows the groups of people that had an interest in this property, either as owners, residents, tenants or shareholders. Clicking on the 'Details' link will display a list of the individuals in the group along with any known historical information about them.
| Group | Date | Description | |
| --- | --- | --- | --- |
| 1 | c1930 | D A Jolly | Details |
---
Notes
The table below shows any historical notes about the location.
| Note | Date | Short Description | Note Text |
| --- | --- | --- | --- |
| 3365 | C1930 | Location | Bannockburn Creek, in the eastern side of Slaughteryard Hill, in the clay cliff above the old Cairnmuir Road. This area has now been extensively altered for the Lake Dunstan lake shore. The location was between the boat ramp and the toilet block. |
| 3367 | c1930 | Construction | It appears that the magazine consisted of a short drive cut into the clay cliff. The entrance was secured with a steel door. |
| 3368 | c1930 | General notes. | It appears that about this time, the Cromwell general store of D A Jolly used location #413 as their explosives store. It is not known if this drive was part of previous mining activities, or was excavated specially for D A Jolly as a magazine. There is no record of when the magazine was first used. |
---
Images
The table below shows a list of images related to the location. Click on 'View Image' to display more details about the image, and to view the image.
| Image Id | Source | Date | Short Description | |
| --- | --- | --- | --- | --- |
---