Location 428
Location #428 - Second School Swimming Pool
Map 8
---
Address

Schoolhouse Road


Area


Lower Smith's Gully


Description




Location #428 - Second School Swimming Pool Lower Smith's Gully, school ground, north easy of location #214.


Still Standing


No








Construction Details


Concrete, in-ground


Location Type


Other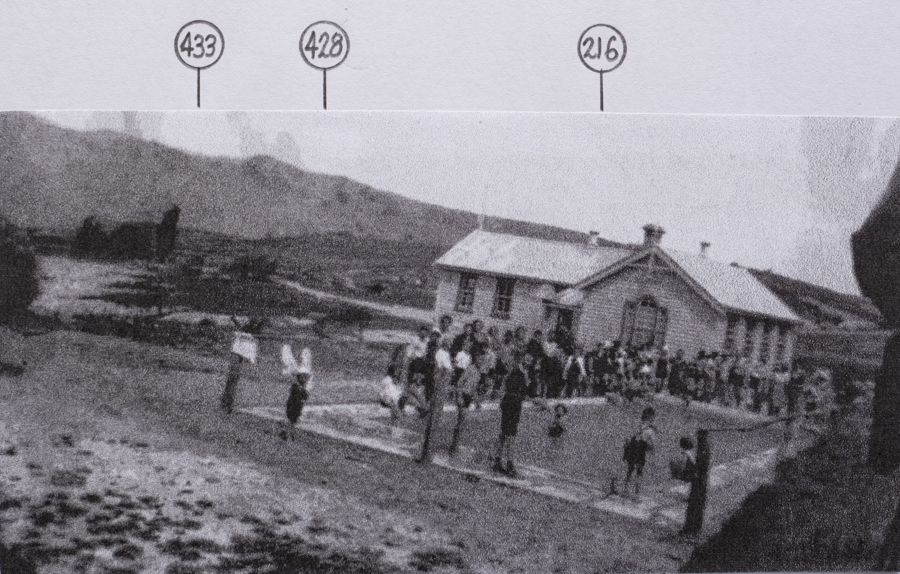 ---
Interested Parties
The table below shows the groups of people that had an interest in this property, either as owners, residents, tenants or shareholders. Clicking on the 'Details' link will display a list of the individuals in the group along with any known historical information about them.
| Group | Date | Description | |
| --- | --- | --- | --- |
| 1 | 1941 | Bannockburn school | Details |
---
Notes
The table below shows any historical notes about the location.
| Note | Date | Short Description | Note Text |
| --- | --- | --- | --- |
| 3393 | 1941 | General notes. | The existing school pool was in poor condition and there was difficulty keeping it full of water due to seepage. The school pupils had reverted to swimming in Crabbe's Dam (location #176) on Deep Lead Terrace. The head teacher Mr C J Rivers proposed the idea of a new concrete swimming pool to replace the existing pool. This was readily accepted by the school committee. It was decided to organise a number of raffles, and hold a bazaar followed by a concert. The fund raising was very successful and a total of £80 was collected. The new school pool site was excavated and a new concrete pool constructed. The work was carried out by the locals over a series of 'working bees'. Some of the people who helped with this work were mess'rs Cuth Rivers, Theo Toms, Arthur Scott, Jonnie Parsons, Dave Baird, Alan Campbell and Vincent Parcell. |
| 3394 | 1942 | The new swimming pool was completed. | The new swimming pool was completed. |
| 3395 | 1954 | Purchase of a water ram. | A water ram was purchased to pump water from Smith's Creek to aid in the filling of the pool. |
| 3396 | 1957 | Pool repairs. | A number of cracks had developed in the concrete in-ground pool due to the swelling clay ground. These were sealed and the pool was painted. |
| 3397 | 1965 | The pool continued to leak. | The second school swimming pool continued to leak, and it was decided to replace it with a new above-ground pool. The Bannockburn area was canvassed to raise funds. |
| 3398 | 1966 | The second pool was demolished. | The second swimming pool was demolished and the third pool was planned ( see location #436) |
---
Images
The table below shows a list of images related to the location. Click on 'View Image' to display more details about the image, and to view the image.
| Image Id | Source | Date | Short Description | |
| --- | --- | --- | --- | --- |
| 1053 | Terry Emmit | 20 Apr 1946 | Bannockburn School - looking south east. Jubilee Celebrations | View Image |
| 1955 | Mrs J Smallfield - Dunedin | 1942 | Bannockburn School - looking south. Opening of second swimming pool. | View Image |
---