Location 440
Dwelling #440 - Kitchen
Map 5
---
Address

Domain Road


Area





Description




Dwelling #440 - Kitchen Domain Road, south side - behind dwelling #69


Still Standing


Yes








Construction Details


Pug / rammed earth, with timber and corrugated iron roof. Extensions at both ends of the timber framing with corrugated iron cladding.


Location Type


Dwelling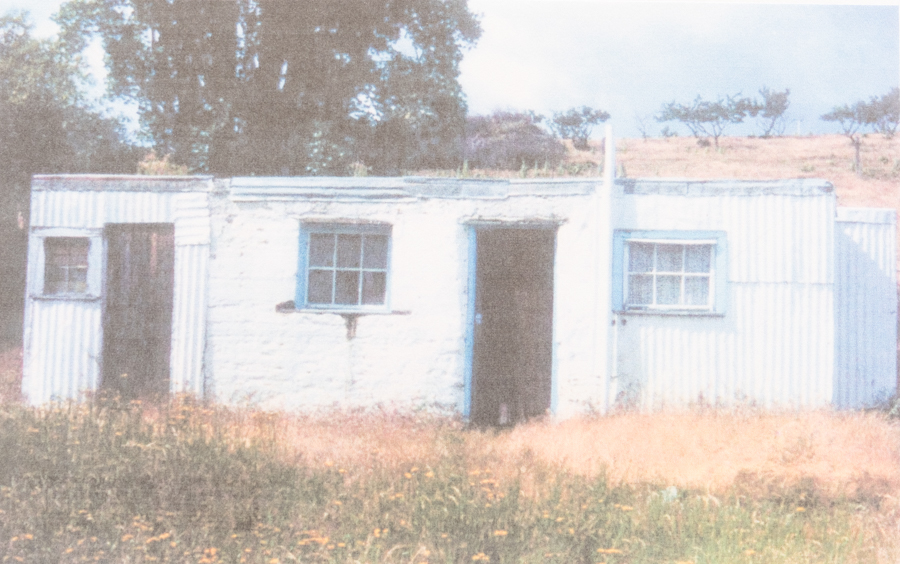 ---
Interested Parties
The table below shows the groups of people that had an interest in this property, either as owners, residents, tenants or shareholders. Clicking on the 'Details' link will display a list of the individuals in the group along with any known historical information about them.
| Group | Date | Description | |
| --- | --- | --- | --- |
| 1 | various | Various owners. For details see dwelling #69 | Details |
---
Notes
The table below shows any historical notes about the location.
| Note | Date | Short Description | Note Text |
| --- | --- | --- | --- |
| 3420 | 1869 | Original construction. | The center section was the first to be erected, possibly by Charles Ray. At this period in time, the house building standards called for a separate kitchen building to the main house building. This may have been driven by insurance companies due to kitchen fires. Dwelling #440 started out as a separate kitchen building for dwelling #69 It was constructed of pug / rammed earth walls, with timber and corrugated iron roof. |
| 3421 | c1945 | Two outer sheds added to the building. | It appears that about this time Mr Frank Garth constructed the two outer sheds. These were made from timber framing with corrugated iron cladding. It appears that the eastern part was used as a storage shed, and the western end was fitted with a copper for heating water, twin concrete washtubs and a tin bath. It is not clear when the 'kitchen' was moved from dwelling #440 into dwelling #69 |
---
Images
The table below shows a list of images related to the location. Click on 'View Image' to display more details about the image, and to view the image.
| Image Id | Source | Date | Short Description | |
| --- | --- | --- | --- | --- |
| 45 | Ralph Allen | c1955 | Dwelling #69 | View Image |
| 1065 | R Allen - Dunedin | Dec 1956 | Dwelling #440 (right rear) looking south east. | View Image |
| 1066 | R Allen - Dunedin | 2004 | Dwelling #440 - looking south | View Image |
---