Location 452
Location #452 - Tennis Court
Map 5
---
Address

Domain (North) Road


Area


Doctors Flat


Description




Location #452 - Tennis Court Doctors Flat, Domain Road north side, Bannockburn Domain


Still Standing


Yes








Construction Details


Asphalt surface


Location Type


Other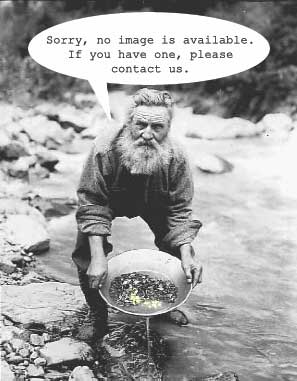 ---
Interested Parties
The table below shows the groups of people that had an interest in this property, either as owners, residents, tenants or shareholders. Clicking on the 'Details' link will display a list of the individuals in the group along with any known historical information about them.
| Group | Date | Description | |
| --- | --- | --- | --- |
| 1 | 1892 | Bannockburn Tennis Club | Details |
---
Notes
The table below shows any historical notes about the location.
| Note | Date | Short Description | Note Text |
| --- | --- | --- | --- |
| 3473 | 1891 | First discussions regarding opening a tennis club. | In December of 1891 the first attempt to start a tennis and bowling club was made, but nothing came of it. |
| 3474 | 1892 | Formation of the tennis club | It appears that a tennis club had been formed about this time. A clay court may have been formed at the school in Smith's Gully (location #420). It seems to have been a joint venture between the newly formed tennis club and the school committee. |
| 3475 | 1897 | The tennis club donated to the school committee. | The Cromwell Argus reported that the Bannockburn Tennis Club had donated 15 shillings to the school committee. |
| 3476 | 1907 | Asphalting and fencing of the tennis court | The tennis court was asphalted and fenced at a cost of £40. Unfortunately the court only lasted a few years because the clay foundation shifted and spoiled the surface beyond repair. The tennis club seems to have gone into recess about this time. |
| 3477 | c1930 | Tennis club reformed. | About this time it appears that the tennis club was reformed. A new court was formed close to the bowling green on Doctors Flat (location #452) The court was built during the depression and was founded on clay with an asphalt surface. The surface did not last - again probably due to the clay base. |
| 3478 | c1939 | The tennis court is rebuilt. | The tennis court was dug up and rebuilt on a compacted gravel base. The court surface was renewed in concrete which was poured in sections. Later a layer of asphalt was added. The club appears to have been well supported during this time. |
| 3479 | c1940 | General notes. | Mary Valk (Lawrence) was the club secretary. The Robertson and Scott families were supporters. The club played tournaments between other local clubs including Lowburn, Cromwell & Clyde. |
---
Images
The table below shows a list of images related to the location. Click on 'View Image' to display more details about the image, and to view the image.
| Image Id | Source | Date | Short Description | |
| --- | --- | --- | --- | --- |
---