Location 497
Location #497 - Sisters Rock - Branch of Ferry Hotel
Map 0
---
Address

Nevis Road - summit


Area


Buffers Saddle


Description




Location #497 - Sisters Rock - Branch of Ferry Hotel Summit of the Nevis Road, north side of the road, west side of the summit near Watts Rock, twin rock tors.


Still Standing


No








Construction Details


May have been stone, calico timber and corrugated iron.


Location Type


Commercial Building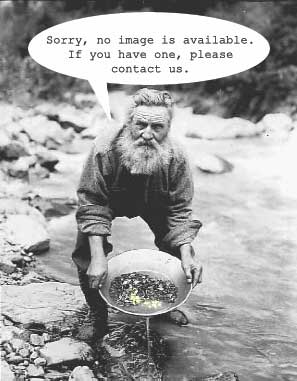 ---
Interested Parties
The table below shows the groups of people that had an interest in this property, either as owners, residents, tenants or shareholders. Clicking on the 'Details' link will display a list of the individuals in the group along with any known historical information about them.
| Group | Date | Description | |
| --- | --- | --- | --- |
| 1 | c1867 - 1870 ? | J Stuart - Ferry Hotel - Bannockburn. | Details |
---
Notes
The table below shows any historical notes about the location.
| Note | Date | Short Description | Note Text |
| --- | --- | --- | --- |
| 3550 | unknown | Hotel Managers (possibly) | Sarah Matilda Susanah Creighton (the adopted daughter of James Stuart). Catherine Barry (Kate Barry was the oldest daughter of Jackson Barry, a good friend on James Stuart) |
| 3551 | unknown | General notes. | After the death of his wife, Adelia, Jackson Barry had fallen on hard times. James Stuart had helped out with money. Jackson Bary had two daughters, and James Stuart looked after Catherine. So although Susan and Kate were not biological sisters, they lived together as sisters. The rock formation on the top of the Nevis Range with its twin tors close to the road was an ideal place for a 'Halfway House' hotel. It may have been run by the two Stuart 'sisters' No detailed information on this branch hotel has come to date apart from a brief mention in the 'Heart of the Desert' manuscript J C Parcell. |
---
Images
The table below shows a list of images related to the location. Click on 'View Image' to display more details about the image, and to view the image.
| Image Id | Source | Date | Short Description | |
| --- | --- | --- | --- | --- |
| 2345 | Registrar of Births Deaths and Marriages | 9 Jun 1874 | Marriage Certificate - John Blenner Hassett & Catherine Barry | View Image |
| 2346 | Registrar of Births Deaths & Marriages | 22 Feb 1877 | Marriage Certificate - Richard Varcoe & Sarah Matilda Susanah Creighton (Stuart) | View Image |
---