Location 513
Dwelling #513
Map 6
---
Address


Area


Kawarau River


Description




Dwelling #513 Kawarau River, true right bank on the site of the Kawarau Bridge Company's bridge.


Still Standing


No





The dwelling was removed when the bridge was built.


Construction Details


Unknown


Location Type


Dwelling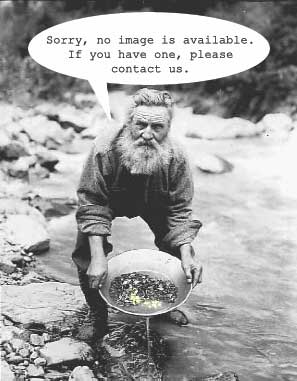 ---
Interested Parties
The table below shows the groups of people that had an interest in this property, either as owners, residents, tenants or shareholders. Clicking on the 'Details' link will display a list of the individuals in the group along with any known historical information about them.
| Group | Date | Description | |
| --- | --- | --- | --- |
| 1 | ? - 1872 | Stades F Graver. | Details |
---
Notes
The table below shows any historical notes about the location.
| Note | Date | Short Description | Note Text |
| --- | --- | --- | --- |
| 3606 | various | General notes. | Prior to 1872, Mr Graver had a residence site on the true right bank of the Kawarau River, half way between the two ferry sites (Richard's Ferry #156 and Stuart's Ferry #157). Around 1872, John Richards formed a syndicate with John Grant and John McCormack, the intention being to build a bridge across the Kawarau River at Bannockburn. The Kawarau Bridge Company came into existence and Mr Richards proceeded to carry out his charter from the provincial government authorising him to build a bridge between the two ferry sites, and to charge a toll. The proposed approach to the bridge on the Bannockburn side passed through the residence of Mr S F Graver. The crown was required to take the residence site for the bridge construction. Mr Graver was compensated for the loss of his dwelling and land. It is not known where Mr Graver moved to. |
---
Images
The table below shows a list of images related to the location. Click on 'View Image' to display more details about the image, and to view the image.
| Image Id | Source | Date | Short Description | |
| --- | --- | --- | --- | --- |
---