Location 516
Dwelling #516
Map 5
---
Address

North Road (Domain Rd)


Area





Description




Dwelling #516 - North Road South side, eastern end.


Still Standing


No








Construction Details


Unknown


Location Type


Dwelling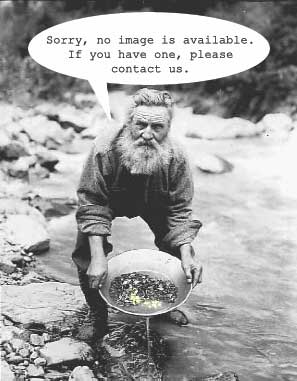 ---
Interested Parties
The table below shows the groups of people that had an interest in this property, either as owners, residents, tenants or shareholders. Clicking on the 'Details' link will display a list of the individuals in the group along with any known historical information about them.
| Group | Date | Description | |
| --- | --- | --- | --- |
| 1 | c1880 - c1901 | Edwin Luscombe | Details |
---
Notes
The table below shows any historical notes about the location.
| Note | Date | Short Description | Note Text |
| --- | --- | --- | --- |
| 3615 | various | General notes. | Edwin Luscombe may have been a son of John Barter Luscombe who had a mining claim and house on 'Five Mile' creek (location unknown, but appears to have been on the Carrick range). On 4 Nov 1871, he drowned in the All Nations water race at Quartzville. c1880, Edwin Luscombe may have started work as a butchers assistant at the Bannockburn Co-Op butchers Store, which started in 1880. It is possible that he worked at Quartzville prior to this. 1887 is the earliest record of Edwin Luscombe that the author has been able to find. This was a Stones directory listing where he was listed as a butchers assistant. He was also married to Frances Lawrence, daughter of James (1) and Frances Lawrence of Quartzville. The wedding took place in Cromwell Anglican Church in 1887. Dwelling #516 may have been built around 1887 for Mr & Mrs Luscombe. Edwin may have continued working for the Bannockburn Co-Op until it was taken over in 1883 by James Horn. He may have continued to work for James Horn until 1901. The butchers side of the general store was closed in 1902. The 1897 school records show that Mr Luscombes children moved to the Nevis school. Possibly Mr Luscombe worked in the Nevis as a butcher. In 1898, the children were back in the Bannockburn school. The children left the Bannockburn school on 27 Sep 1901 with their destination being listed as Waikowaiti. It is possible that the family moved from Bannockburn at this stage. |
---
Images
The table below shows a list of images related to the location. Click on 'View Image' to display more details about the image, and to view the image.
| Image Id | Source | Date | Short Description | |
| --- | --- | --- | --- | --- |
---